'World's worst airline' launches world's worst booking site North Korean Air Koryo
Submitted by Mark Twain on Fri, 03/29/2013 - 19:55

in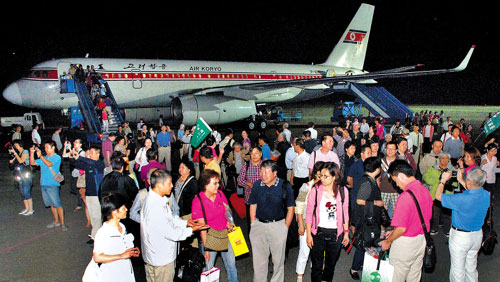 World's worst airline' launches world's worst booking site
North Korean Air Koryo's online booking fails to take off. One star as of 2012.
The state-owned company -- regarded by some as the "world's worst airline" -- recently launched a bilingual website (www.airkoryo.com.kp) to provide travelers with "easier, quicker, reliable booking and ticketing services," according to Air Koryo.
Online booking is currently available on three routes: Pyongyang-Shengyang, Pyongyang-Beijing and Pyongyang-Vladivostok.

Air Koryo is equipped with a fleet of about 30 aircraft. Most are Russian-made planes, with some dating to the Soviet Union era. The carrier flies to 14 airports in six countries.