Industrial Hemp Action Alert : Phone Calls Needed in 48 States by Monday Morning!
Submitted by kentuckykate on Fri, 05/17/2013 - 16:59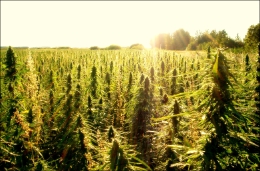 Hey Daily Paulers!
On Monday May 20th, Kentucky Senator Mitch McConnell is planning to introduce a hemp amendment to the 2013 Farm Bill. Because both of our Kentucky Senators have already pledged to support this issue, I'm reaching out and asking for your help around the nation!
Will you call your Senators and ask them to support and vote for a hemp amendment to the Farm Bill of 2013? This amendment should be attempted on Monday, so phone calls should be made today, this weekend, or early Monday morning.
Even leaving messages for your Senators is great, so don't worry if you don't get through right away.
This may indeed be one of those "strange bedfellows" situations, but Industrial Hemp is an issue that rises above political divides. And it may be one of the best methods to save our economy and begin the healing process of our country and our environment.
There are no silver bullets. But this is an opportunity that has presented itself to us, and we should take action while we have time!
Please go to:
http://capwiz.com/votehemp/callalert/index.tt?alertid=62416381
Ask them to support & vote for the Industrial Hemp Amendment to the Farm Bill.
Use the link to find your Senators, their numbers, and talking points about the amendment.
Then please share this information with everyone you know! You can copy/paste or feel free to share my post on http://www.kentuckyhempcoalition.blogspot.com/