UPDATE: Pro-Abortionist Chants "Hail Satan" While Pro-Lifers Sing Amazing Grace at Austin, TX Protest
Submitted by RobHino on Wed, 07/03/2013 - 00:21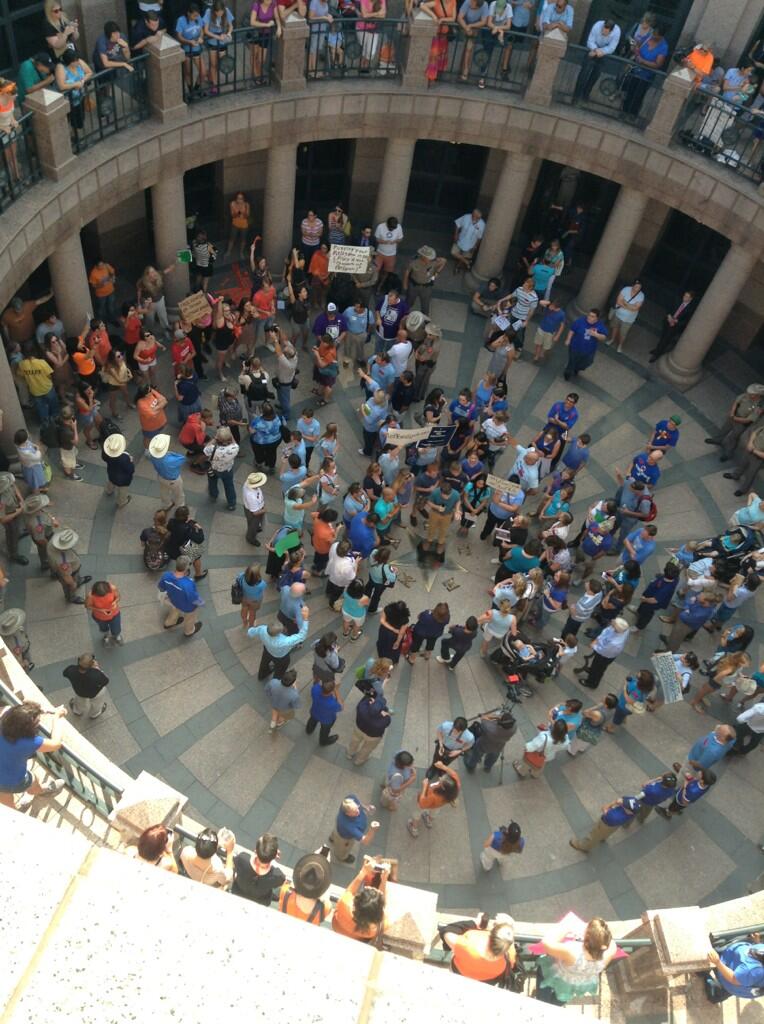 "It's been a very interesting day at the Texas State Capitol. Cahnman's Musings hasn't been following the hearing. Instead, we've been participating in the surrounding events. LetTexasSpeak has been doing a live broadcast from the rotunda where women have been sharing their abortion related testimonies. The pro-abortion crowd has responded with repeated chants of "hail Satan." It's taken us all day to get a video recording, but here it is:"
http://acahnman.blogspot.com/2013/07/texas-capital-abortion-...
Original video posted on FB: https://www.facebook.com/photo.php?v=10151551294311896&set=v...
More from the Blaze: http://twitchy.com/2013/07/02/hail-satan-abortion-supporters...
__
I'm agnostic and pro-life, and I don't quite know what to think of these young ladies...
UPDATE: Title has been corrected as my curiosity led me to this additional video which suggests the chant was an isolated case by an individual caught on camera, not the entire crowd:
It appears the protesters protesting the protesters are chanting, "Not just for the rich and white, healthcare is a human right."
The original title, Pro-Abortionists Chant "Hail Satan" While Pro-Lifers Sing Amazing Grace at Austin, TX Protest, was misleading.
___