Privacy Lawsuit: NSA ,GCHQ Spy Programs Force 'trial' into Secret Tribunal 'Court'
Submitted by goldenequity on Mon, 07/08/2013 - 11:33
http://www.guardian.co.uk/uk-news/2013/jul/08/nsa-gchq-spy-p...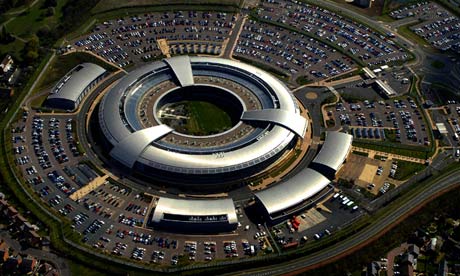 Papers filed on Monday call for an immediate suspension of Britain's use of material from the Prism programme, which is run by America's National Security Agency. Lawyers also demand a temporary injunction to the Tempora programme allowing GCHQ to harvest millions of emails, phone calls and Skype conversations from the undersea cables.
The Guardian revealed this programme is part of an over-arching project at GCHQ called "Mastering the Internet". The data is shared with NSA and by last year 550 analysts from both countries were filtering through the contents.
The group had wanted to bring the legal challenge through a normal court so the arguments could be heard in public but are being forced to take the concerns to a secret tribunal, the IPT. The British government has insisted the group go through the IPT, which has only ever upheld 10 complaints against any of the agencies from more than 1,000 cases.