Snowden Effect: It's So Old It's New; Kremlin turns back to TypeWriters to avoid Leaks
Submitted by AnCapMercenary on Thu, 07/11/2013 - 17:04

in
Agence France Presse, via FNC:
Kremlin turns back to typewriters to avoid leaks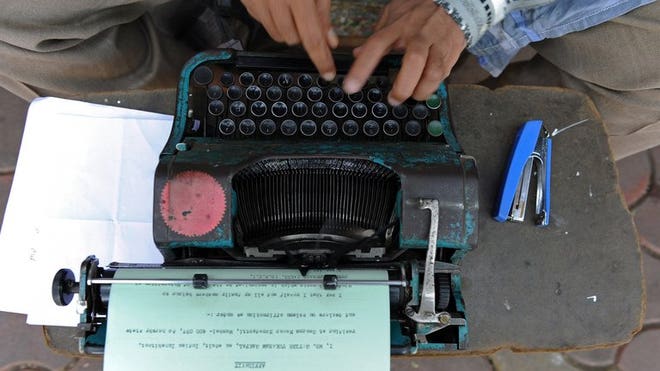 Published July 11, 2013
AFP
MOSCOW (AFP) – A Russian state service in charge of safeguarding Kremlin communications is looking to purchase an array of old-fashioned typewriters to prevent leaks from computer hardware, sources said Thursday.

The throwback to the paper-strewn days of Soviet bureaucracy has reportedly been prompted by the publication of secret documents by anti-secrecy website WikiLeaks and the revelations leaked by former US intelligence contractor Edward Snowden.

The Federal Guard Service, which is also in charge of protecting President Vladimir Putin, is looking to spend just over 486,000 rubles ($14,800) to buy a number of electric typewriters, according to the site of state procurement agency, zakupki.gov.ru.