"Mideast Peace Talks?" by Eric Margolis
Submitted by dice on Mon, 07/22/2013 - 17:30
Here we go again, another round of Mideast peace talk kabuki.
A process in which Washington, Israel and the Palestine Liberation Organization hold intense talks over holding talks, a ritual as stylized as the traditional Japanese dance. In the end, it's the same empty, cynical ritual, year after year.
This past week, US Secretary of State John Kerry has been leading the dance in the latest attempt to restart peace talks between Israel and the Mahmoud Abbas' PLO. As of this writing, the talks appear off. But they may be on again just as quickly. It depends on how much Washington offers its feuding clients, Israel and the PLO.
Watching this annual charade is both painful and exhausting. It makes cynics of the most idealistic hopers for Mideast peace.
Read on: http://www.lewrockwell.com/2013/07/eric-margolis/mideast-pea...
_______________________________________________________________
Still trying to make sense of what's going on?
"A Strategy for Israel in the Nineteen Eighties" By Oded Yinon and published by the World Zionist Organization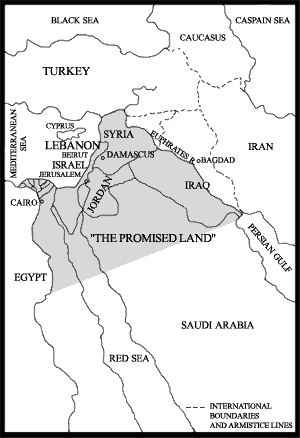 "A Clean Break: A New Strategy for Securing the Realm" Published by The Institute for Advanced Strategic and Political Studies July 8, 1996
Participants in the Study Group on "A New Israeli Strategy Toward 2000:"
Richard Perle, American Enterprise Institute, Study Group Leader
James Colbert, Jewish Institute for National Security Affairs
Charles Fairbanks, Jr., Johns Hopkins University/SAIS
Douglas Feith, Feith and Zell Associates
Robert Loewenberg, President, Institute for Advanced Strategic and Political Studies
Jonathan Torop, The Washington Institute for Near East Policy
David Wurmser, Institute for Advanced Strategic and Political Studies
Meyrav Wurmser, Johns Hopkins University
Don't feel like reading? Here's a quick summary: https://www.youtube.com/watch?v=47hvENEM8yo
________________________________________________________________
"Just keep talking about talks while the bulldozers roar ahead."