POWERFUL! Sy Hersh: Obama Admin's Bin Laden Raid Fairytale is "One Big LIE, Not One Word of It is True"!
Submitted by AnCapMercenary on Fri, 09/27/2013 - 11:59

in
Seymour Hersh on Obama, NSA and the 'pathetic' American media
Pulitzer Prize winner explains how to fix journalism, saying press should 'fire 90% of editors and promote ones you can't control'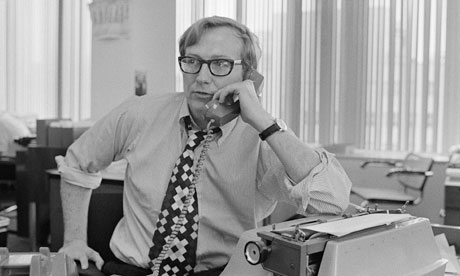 Seymour Hersh exposed the My Lai massacre during the Vietnam war, for which he won the Pulitzer Prize. Photograph: Wally McNamee/Corbis
Lisa O'Carroll
Friday 27 September 2013 09.54 EDT
Seymour Hersh has got some extreme ideas on how to fix journalism – close down the news bureaus of NBC and ABC, sack 90% of editors in publishing and get back to the fundamental job of journalists which, he says, is to be an outsider.

It doesn't take much to fire up Hersh, the investigative journalist who has been the nemesis of US presidents since the 1960s and who was once described by the Republican party as "the closest thing American journalism has to a terrorist".

He is angry about the timidity of journalists in America, their failure to challenge the White House and be an unpopular messenger of truth.
Seymour Hersh: Bin Laden Raid "One Big Lie"
Pulitzer-prize wining journalist slams "pathetic" US media for failing to challenge White House
Paul Joseph Watson | Infowars.com | September 27, 2013
Pulitzer Prize-winning journalist Seymour Hersh says that the raid which killed Osama Bin Laden in 2011 is "one big lie" and that "not one word" of the Obama administration's narrative on what happened is true.

In a wide-ranging interview published today by the Guardian, Hersh savages the US media for failing to challenge the White House on a whole host of issues, from NSA spying, to drone attacks, to aggression against Syria.

On the subject of the Navy Seal raid that supposedly resulted in the death of the Al-Qaeda terror leader, Hersh remarked, "Nothing's been done about that story, it's one big lie, not one word of it is true."

Hersh added that the Obama administration habitually lies but they continue to do so because the press allows them to get away with it.