MSM has you Believe There's a Terrorist Under Every Bed, Not! World Safer Than Ever Despite Terror Attacks And Mass Shooters
Submitted by Michaelwiseguy on Sun, 09/29/2013 - 01:50
This is on Huffington Post that gets a lot of views, unbelievably stating the obvious. That's why I'm re-posting it here.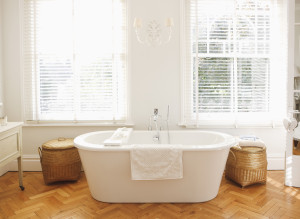 "-- It almost feels these days as if there is no safe place – that after global jihad strikes a Nairobi shopping mall or a deranged shooter invades the Washington Navy Yard, the next target could very well be our own store, school, theater or stadium.
Yet those who study such violence have a message: Don't worry.
Even though anxiety is a natural response to pervasive and frightening media images of carnage, they say, statistics indicate that most of the world has never been safer."
----------
"Yet chances of being killed in a mass killing are probably no greater than being struck by lightning, according to Grant Duwe, a criminologist with the Minnesota Department of Corrections who has written a history of mass killings in America. He says mass killings peaked in 1929 and have dropped in the 2000s.
Over the past 30 years, the United States has steadily averaged about 20 mass killings each year, according to James Alan Fox, a Northeastern University criminology professor who studies such events.
Despite these statistics, it can still feel as if the whole world is a battlefield, says Meg Mott, a professor of political theory at Marlboro College."
http://www.huffingtonpost.com/2013/09/28/safer-world_n_40091...