Guardian UK: "NSA stores Metadata of Millions of Web Users for Up to a Year, Secret Files show"
Submitted by AnCapMercenary on Tue, 10/01/2013 - 14:44

in
NSA stores metadata of millions of web users for up to a year, secret files show
• Vast amounts of data kept in repository codenamed Marina
• Data retained regardless of whether person is NSA target
• Material used to build 'pattern-of-life' profiles of individuals
• What is metadata? Find out with our interactive guide
James Ball
theguardian.com, Monday 30 September 2013 12.35 EDT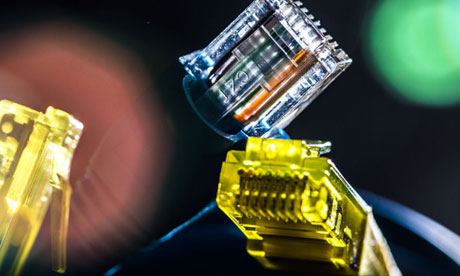 Any computer metadata picked up by NSA collection systems is routed to the Marina database, the guide explains. Photograph: Felix Clay
The National Security Agency is storing the online metadata of millions of internet users for up to a year, regardless of whether or not they are persons of interest to the agency, top secret documents reveal.

Metadata provides a record of almost anything a user does online, from browsing history – such as map searches and websites visited – to account details, email activity, and even some account passwords. This can be used to build a detailed picture of an individual's life.

The Obama administration has repeatedly stated that the NSA keeps only the content of messages and communications of people it is intentionally targeting – but internal documents reveal the agency retains vast amounts of metadata.
H/T: Becky Akers @ LewRockwell.com
RELATED:
SHOCKING! (Okay...Not Really, by Now) NYT: NSA spying on Anyone Suspected of a 'Crime!'
TechDirt.com: "NSA Has Built Its Own, Secret, Warrantless, Shadow Social Network, And You've Already Joined It"!