"Ordinary Americans"? Get The F... You Son of a ... I GOT Your Ordinary Americans Right Here B...
Submitted by barracuda_trader on Fri, 10/04/2013 - 13:38
"Barry Soetoro" the former "foreign student from Indonesia" was just on TV at the Taylor Gourmet in D.C. .... Saying that TG would give furloughed workers a 10% discount and extolling how "Ordinary Americans" (WTF does THAT mean?) take care of each other.
What a POS! Dog NWO Scum! CIA planted country killer! "Never Let a Crisis Go To Waste" rat bastard! Bankster puppet.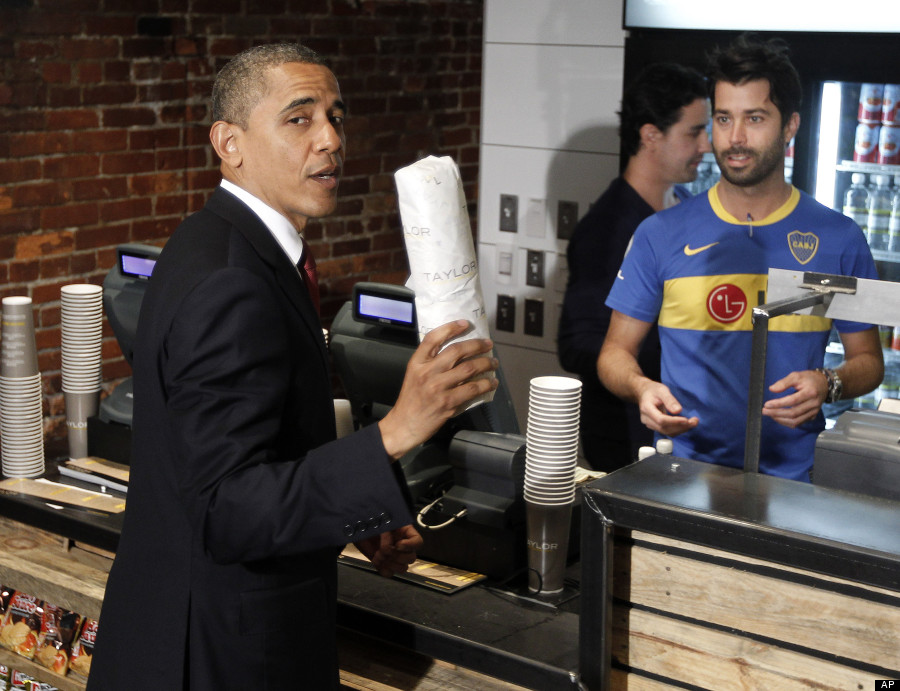 The presidential lunch party, including Vice President Biden, Secret Service agents, and a press pool, dined near the White House at Taylor Gourmet, which, like many local eateries, is offering a discount for furloughed federal workers.
As he left the White House, Obama told reporters: "I'm going to get something to eat ... I decided to take a walk."
Taylor Gourmet advertises "a 10% discount, career counseling, and a cookie" for furloughed workers — though Obama and Biden wouldn't be eligible because they are still on the job.
Some officials did get cookies, however, including Obama and Biden, who wore his trademark aviator sunglasses during the walk over.
Obama got his cookie after the vice president declined to share: "It's one package, man. I'm not giving you my cookie."
http://www.usatoday.com/story/news/politics/2013/10/04/obama...