Senate Doorkeeper Gives Out "Thank You Capitol Police" Buttons After Officers Execute Mother
Submitted by barracuda_trader on Fri, 10/04/2013 - 17:40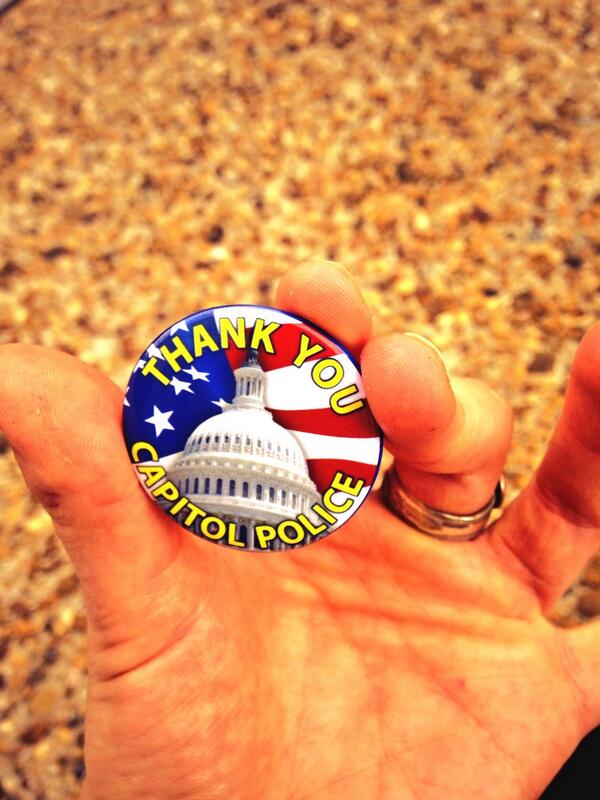 Sick Bastards
The Sergeant At Arms also tweeted a quote by Senate Chaplain Barry Black praising the police who shot Miriam Carey, 34, after she drove away from a random checkpoint near the White House.
"Lord we're grateful for our law enforcement agents and first responders and pray we may emulate their patriotism and self-sacrifice," he said of the officers involved.
The checkpoint Carey drove away from was actually a temporary "outer perimeter" fence and may have been installed for a joint training exercise involving multiple local and federal agencies in Washington, D.C., as reported by Adan Salazar.
According to an Army report, the drill tested their "interagency operability during a crisis" and maintained the Department of Defense's ability to "provide defense support to civil authorities and employ appropriate force protection measures as requested."
It is quite possible that Carey, a Connecticut resident, was unfamiliar with D.C. road accessibility and the unusual sight of militarized checkpoints.
She seemed to have panicked when at least five officers pointed guns at her vehicle.
http://www.infowars.com/senate-doorkeeper-gives-out-thank-yo...