Rich Man's Secret
Submitted by barracuda_trader on Tue, 10/08/2013 - 06:18

in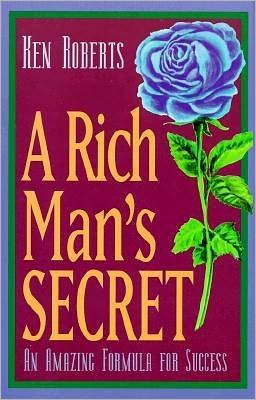 Meet the Author
A Rich Man's Secret:
An Amazing Formula for Success
Here's the "story behind the story" in financial educator and self-made millionaire Ken Roberts' amazing first novel, A Rich Man's Secret. In this thinly veiled autobiographical account, Ken relates how he "accidentally" discovered an astonishing old manuscript that soon turned his life into a rags-to-riches story. Ken believes that the long-hidden secret he discovered in this old manuscript holds the key to his entire success.
And the beauty is: It's so simple.
"It has nothing to do with religion, positive thinking, counseling, rebirthing, meditating, visualization, concentration, therapy, reprogramming your subconscious mind, hypnosis, or anything weird or way-out," Ken says. "It's as practical as can be, but no one ever explained it to you like this before."
This is the book you've been wanting to read all your life! One book that will teach you the underlying secret to success in all areas of your life.
http://www.amazon.com/Rich-Mans-Secret-Amazing-Formula/dp/15...