Voters in Texas Ready to Legalize Marijuana
Submitted by Diamond Dog on Thu, 10/10/2013 - 19:49
by Phillip Smith, October 08, 2013, Stop The Drug War.org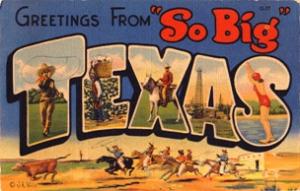 Voters in Texas are among the latest to hop on board the marijuana legalization bandwagon, according to a poll released this week. The Public Policy Polling survey had support for marijuana legalization at 58%, support for medical marijuana at 58%, and support for decriminalizing small-time possession at 61%.
The poll was commissioned by the Marijuana Policy Project. The survey of 860 randomly selected Texas voters was conducted September 27-29 and has a margin of error of plus or minus 3.3%.
"Marijuana prohibition has been just as big a failure as alcohol prohibition," said MPP executive director Rob Kampia, a part-time Austin resident. "Most Texans agree that marijuana sales should be conducted by legitimate businesses instead of drug cartels in the underground market."
The poll's legalization question -- "Would you support or oppose changing Texas law to regulate and tax marijuana similarly to alcohol, where stores would be licensed to sell marijuana to adults 21 and older?" -- was the only question that allowed respondents to qualify their support as "strongly support" or "somewhat support." Some 41% strongly supported legalization, with another 17% somewhat supporting it.
Continue reading at Stop The Drug War.org