DC Trucker Protest And Veteran Action Weekend Open Thread! (Updating-live Stream!)
Submitted by Smudge Pot on Fri, 10/11/2013 - 15:34
This thread is about message correction. Wheels are rolling!
LIVE IN-CAB, IN-MOTION STREAMING! (was happening during the day...now it's not....
http://www.ustream.tv/channel/dc-trucker-ride
However, keep that link handy encase they take it up tomorrow.
Truckers have made DC with more underway. Lots of updates. Awesome coverage and pics at:
http://beforeitsnews.com/protests-demonstrations/2013/10/tru...
Official event website:
http://ridefortheconstitution.org/
facebook for Earl Conlon's take on the thing:
https://www.facebook.com/ridefortheconstitution
Mainstream media is covering the LACK of an event as you can see if a general google search:
https://www.google.com/search?q=dc+trucker+protest
And it looks so small at first....

but from Denver...

Hey it's actually happening...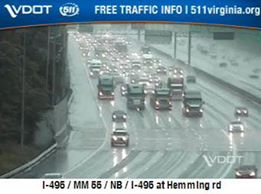 This fellow did an interpretation of things so far for day one. H/T DP posters below.

hat tip to Bob-45
So then there was this lag in reporting but it was kinda like...getting dark back there. But this came through:

H/T Bob-45 again.
And then this! Aha!!!! So that's what they are up to: driving in 24 hour shifts. Sweet.

And then...what the heck is this and what about November 19th????

H/T Barracuda_trader.
AP filed this

This came in from Ben Swann's shop:
http://benswann.com/truckers-descend-on-dc-amid-low-turnout-...
10/12 coverage continues.
We open with a bit of a bummer. Seems there's a lot of stock photos and old images being floated as from this event.
http://www.godlikeproductions.com/forum1/message2381249/pg1
Live streaming from Earl Conlon's cab! (happened for a while, it was cool).
http://www.ustream.tv/channel/dc-trucker-ride
Barracuda_Trader said they had up around 25,000 viewers on that stream!
As drivers prepared to get some chow and a sleep, Earl Conlon indicated he'd try and updated his facebook page:
https://www.facebook.com/ridefortheconstitution
As veterans convocate tomorrow (10/13) let's continue to pray (those of us who do) for safety for all concerned, truckers, supporters, vets and the communities and people they interact with. Everybody else send good vibes. Vibe on man.