Germany: Prepared to speak with Snowden... Hits Back at USA...Snowdn Responds
Submitted by barracuda_trader on Fri, 11/01/2013 - 11:00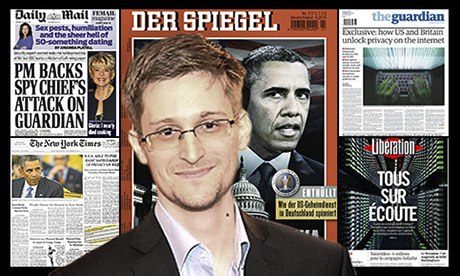 By GEIR MOULSON and KIRSTEN GRIESHABER
BERLIN (AP) - Germany's top security official said Friday he will try and find a way for Edward Snowden to speak to German officials if the former National Security Agency contractor is willing to provide details about the NSA's activities including the alleged surveillance of Chancellor Angela Merkel's cellphone.
The comments by Interior Minister Hans-Peter Friedrich came after a German opposition lawmaker traveled to Moscow and met Snowden. The lawmaker, Hans-Christian Stroebele, said he received a letter from Snowden to German authorities that he planned to present later Friday.
Stroebele, a Green party lawmaker, is a prominent critic of the NSA's alleged activities.
"If the message is that Mr. Snowden wants to give us information, then we will be glad to accept that," Friedrich said, according to the newspaper Die Zeit. He said that "we will find a way to make a conversation possible if Mr. Snowden is prepared to talk to German officials."
Friedrich's spokesman, Jens Teschke, confirmed the comments, saying "we want clarification and we want further information."
He added, however, that he understood Friedrich to be referring primarily to the possibility of officials speaking to Snowden in Russia, where he has been granted asylum.
http://apnews.myway.com/article/20131101/DA9PP8V00.html