Man Leaves $10,000 Tips - For Jesus!
Submitted by barracuda_trader on Thu, 12/05/2013 - 19:58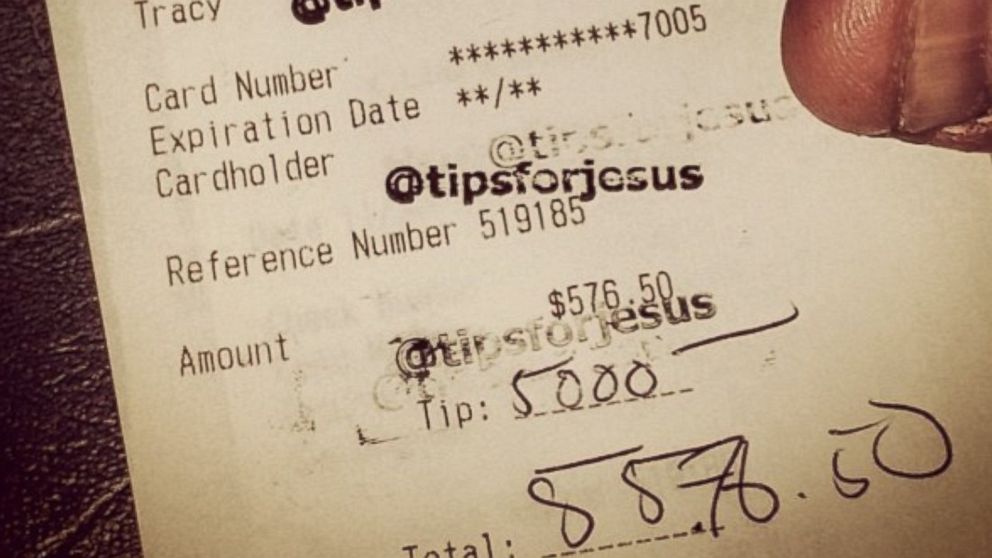 http://instagram.com/tipsforjesus#


Anonymous 'TipsforJesus' Is 'Doing the Lord's Work' By Leaving Thousands of Dollars in Tips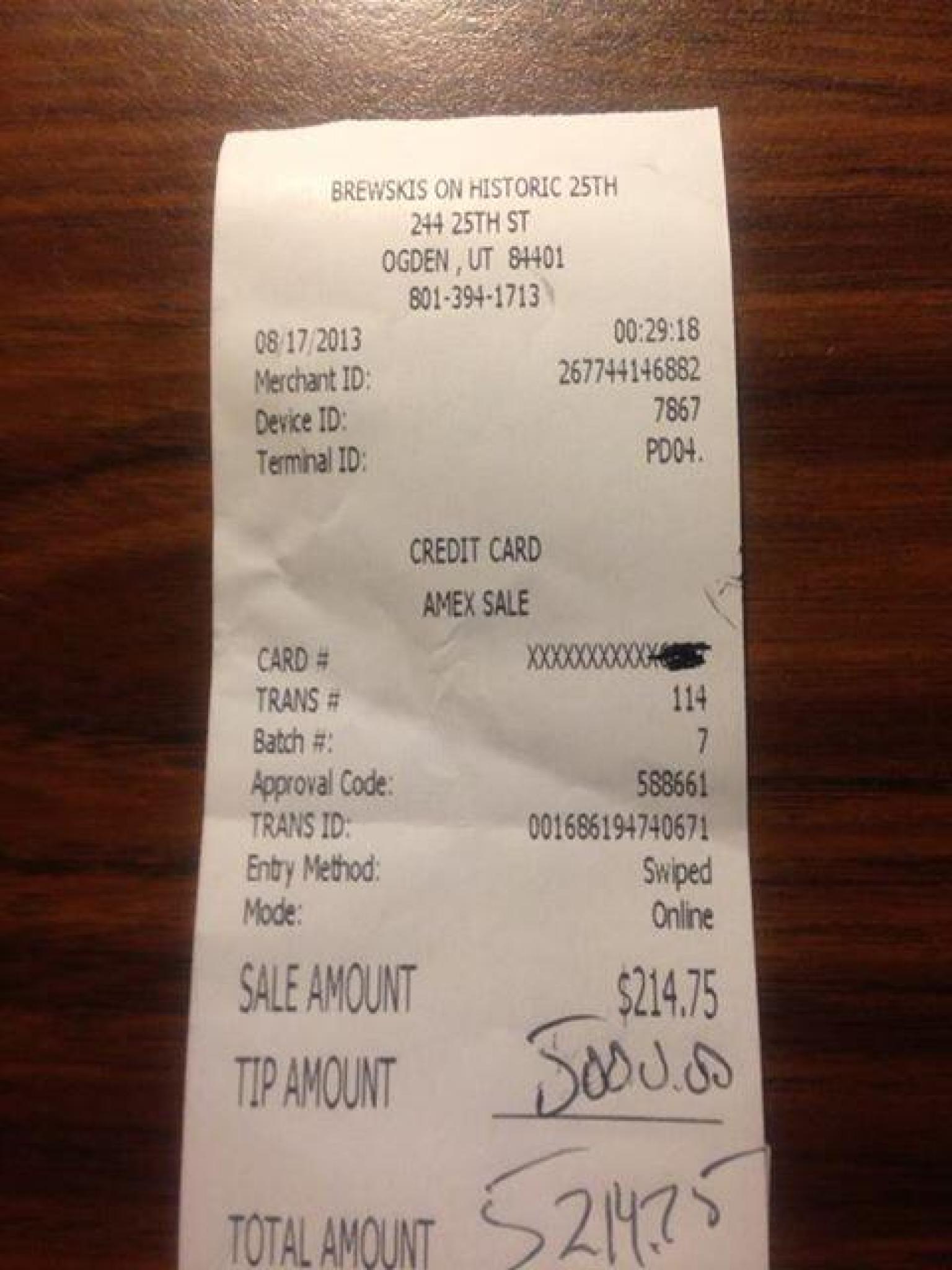 An anonymous person or persons armed with an AMEX Centurion card, a love for college football and an Instagram account is setting out to "do the Lord's work, one tip at a time," leaving thousands of dollars in tips to unsuspecting servers.
On Sept. 8, an @tipsforjesus Instagram account posted the first photo verifying its mission, capturing the image of a receipt for Bar Louie in Ann Arbor, Mich., where they left a $3,000 tip for an $87.98 tab. The account posted two more receipt photos the next day, one featuring a $5,000 tip, the other showing a receipt with a $7,000 tip held by a grinning man, confirmed to be the co-owner of Alley Bar in Ann Arbor. Both of the receipts were signed, "@tipsforjesus."
That same day, tipsforjesus also posted a screenshot of an ABC 4 Utah article about a "mysterious" tipper who left thousands of dollars in tips in Ogden, Utah, this August, with the photo description "#tipsforjesus."
The account has remained active ever since, continuing to leave tips of over $1,000 in bars and restaurants in cities like San Francisco and Chicago. And although tipsforjesus has received numerous comments of praise, and some of skepticism, the account has continued to keep its user's identity a secret.
http://abcnews.go.com/US/anonymous-tipsforjesus-leaves-thous...