Homeland Security Agents Pull Google Glass User From Movie ~ Right Out of Stasi Playbook
Submitted by barracuda_trader on Wed, 01/22/2014 - 09:51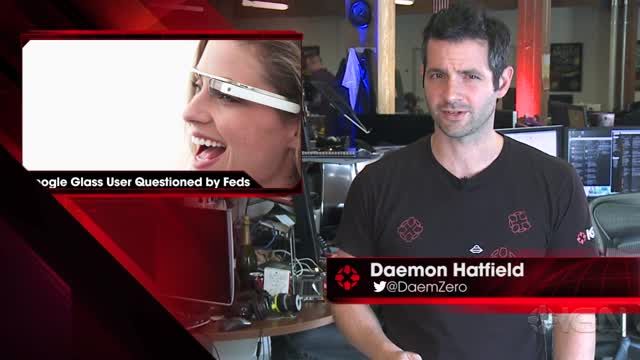 Feds pull Google Glass user from theater for suspected piracy
Devin Coldewey NBC News
A guy comes near my seat, shoves a badge that had some sort of a shield on it, yanks the Google Glass off my face and says "follow me outside immediately". It was quite embarrassing and outside of the theater there were about 5-10 cops and mall cops.
A Google Glass user in Ohio has run into an unexpected consequence of wearing a camera on your face at all times: Movie theaters might suspect you of piracy. Homeland Security agents pulled the man from the movie and interviewed him aggressively, though no charges ended up being filed. But is it really a surprise?
The Glass user, who has not given his name, contacted tech blog The Gadgeteer with his story over the weekend, but it wasn't until Tuesday that the full tale was revealed.
He and his wife had bought tickets to see "Jack Ryan: Shadow Recruit" at a mall theater on Jan. 18, and he wore his Google Glass set — with prescription lenses. About an hour into the film, they were approached by someone claiming to be a federal agent.
http://www.nbcnews.com/technology/feds-pull-google-glass-use...