Ukraine anti-protest laws repealed; PM offers to quit
Submitted by barracuda_trader on Tue, 01/28/2014 - 08:35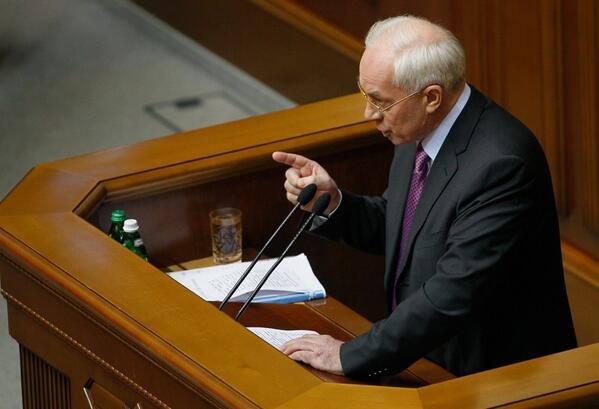 By Ed Flanagan and Alastair Jamieson, NBC News
KIEV – Ukraine's prime minister offered his resignation Tuesday, just hours before the country's parliament voted in favor of repealing a set of anti-protest laws which had triggered violent unrest in Kiev.
Mykola Azarov said he wanted to step down because of the threat to the economy caused by the deadly anti-government protests, Reuters reported.
If his resignation is accepted, President Viktor Yanukovych would have to appoint a whole new government. Earlier this month, Yanukovych pushed through laws to crack down on protests and raise possible prison sentences for creating mass disorder.
http://worldnews.nbcnews.com/_news/2014/01/28/22478912-ukrai...