The Civil War Has Begun: States look to rein in government surveillance
Submitted by barracuda_trader on Wed, 02/05/2014 - 15:05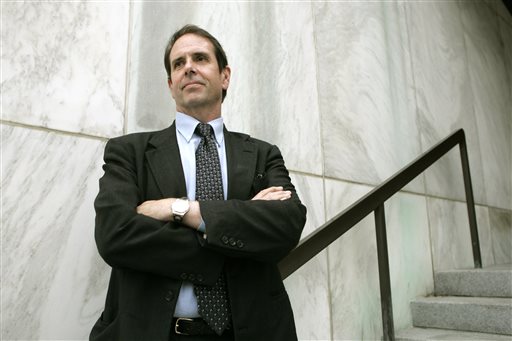 PORTLAND, Ore. (AP) — Angry over revelations of National Security Agency surveillance and frustrated with what they consider outdated digital privacy laws, state lawmakers around the nation are proposing bills to curtail the powers of law enforcement to monitor and track citizens.
Their efforts in at least 14 states are a direct message to the federal government: If you don't take action to strengthen privacy, we will.
"We need to stand up and protect our liberty," said Republican Missouri state Sen. Rob Schaaf, author of a digital privacy bill.
Police groups, however, say the moves will in some cases hinder efforts to deter or solve crimes. "It would cripple law enforcement's ability to do investigations," said Bart Johnson, executive director of the International Association of Chiefs of Police.
http://www.breitbart.com/system/wire/ap_029168fec16a42078c76...
Immigration groups turn to anger
A new, more aggressive campaign kicks off Tuesday, when these groups say they will begin confronting Republican lawmakers at public appearances, congressional hearings and events back in home districts. The goal: Shame Republicans in swing districts into taking up the issue — or make them pay at the ballot box in November.
Read more: http://www.politico.com/story/2014/02/immigration-reform-gro...
Cover-up Exposed: Email shows effort to shield bin Laden photos
WASHINGTON (AP) — A newly-released email shows that 11 days after the killing of terror leader Osama bin Laden in 2011, the U.S. military's top special operations officer ordered subordinates to destroy any photographs of the al-Qaida founder's corpse or turn them over to the CIA.
http://news.yahoo.com/email-shows-effort-shield-bin-laden-ph...
White House to transform tent into Monet masterpiece for Hollande visit
https://news.yahoo.com/white-house-transform-tent-monet-mast...
WASHINGTON (Reuters) - The White House will turn a heated tent on its frigid South Lawn into a Monet-inspired gala fit for a French president on Tuesday, the highlight of a two-day state visit to Washington by Francois Hollande.
Privileged Class: Google subsidiary to run nearby federal airfield
SAN FRANCISCO (AP) — The U.S. government has picked a Google subsidiary to run and renovate a federal airfield that is frequently used for the personal flights of the Internet company's billionaire executives.
The decision announced Monday clears the way for Google's Planetary Ventures LLC to take over management of the 1,000-acre Moffett Federal Airfield, a former U.S. Navy based 4 miles from Google's Mountain View, Calif., headquarters. The airfield, which was built in the 1930s, has been managed by NASA's Ames Research Center for the past 23 years.
https://news.yahoo.com/google-subsidiary-run-nearby-federal-...
Revelations by AOL Boss Raise Fears Over Privacy
Tim Armstrong, the chief executive of AOL, apologized last weekend for publicly revealing sensitive health care details about two employees to explain why the online media giant had decided to cut benefits. He even reinstated the benefits after a backlash.
But patient and work force experts say the gaffe could have a lasting impact on how comfortable — or discomfited — Americans feel about bosses' data-mining their personal lives.
http://www.nytimes.com/2014/02/11/business/media/revelations...
Marine Corps Times first casualty in headquarters' war to 'professionalize'
Independent newspaper does not conform to new Marine Corps message, brass sayshttp://www.marinecorpstimes.com/article/20140209/NEWS/302090...
Report: 'Avalanche' of Regulations Still to Come Under Obamacare
28 paperwork rules will cost $1.4 billion a year to comply with
http://freebeacon.com/report-avalanche-of-regulations-still-...
"He's Wearing a Diaper!": TSA Agent Humiliates Cancer Victim
http://www.infowars.com/hes-wearing-a-diaper-tsa-agent-humil...
Man with medical condition strip-searched during harrowing airport incident