Fibonacci Cauliflower?
Submitted by SC Ƹ̵̡Ӝ̵̨̄Ʒ on Sat, 02/08/2014 - 17:48
I received a seed catalog in the mail this week. My husband was skimming through and found this weird cauliflower pictured below, upper right hand corner of photo.
What do y'all think about this "Fibonacci Cauliflower"? I wonder how the botanists pulled this off? Anyone have insight? I find the Fibonacci Cauliflower kind of creepy and don't think it's proper for eating....????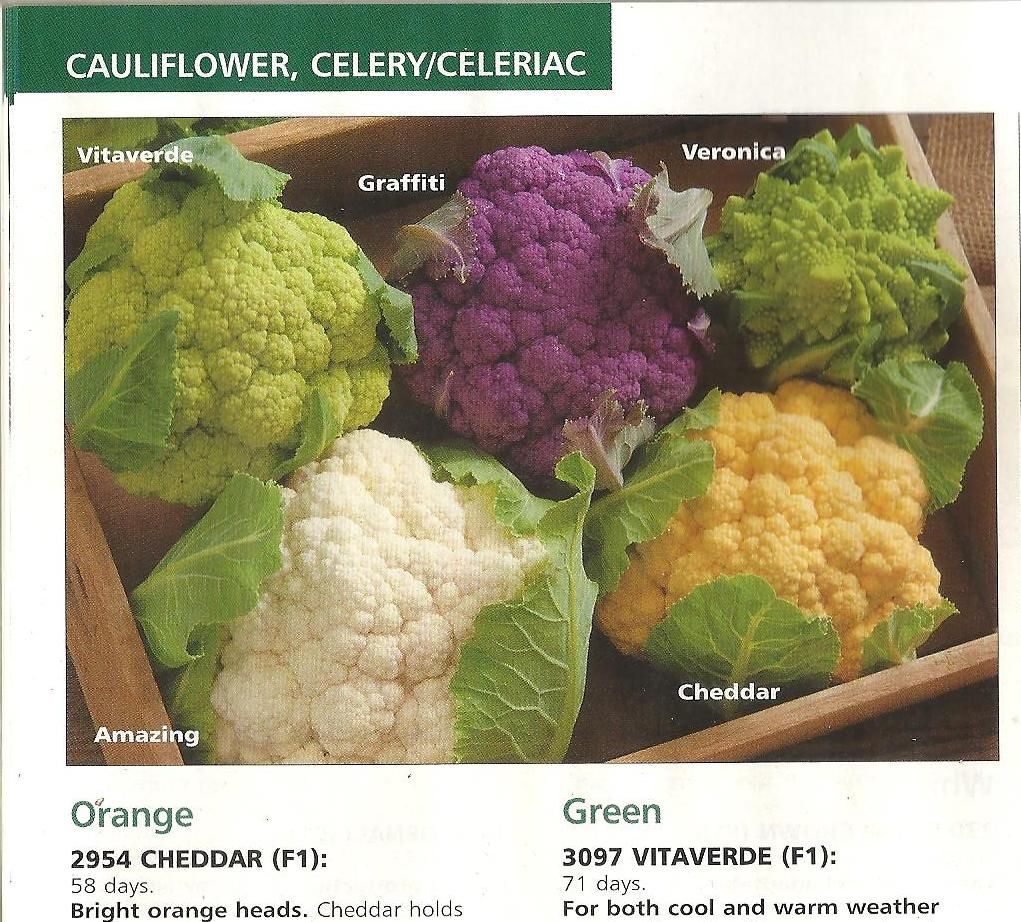 http://en.wikipedia.org/wiki/Fibonnaci_Sequence
Update - Fibonacci Retracement
This indicator can make you a lot of money