EPA Officials Obstructed Fraud Investigation: Blocked probe of senior official who cost taxpayers nearly $900,000 2/26
Submitted by barracuda_trader on Thu, 02/27/2014 - 03:44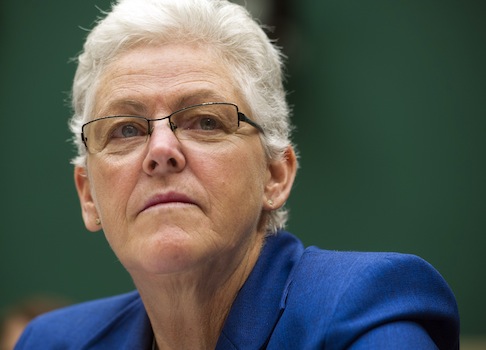 February 26, 2014 2:33 pm
Several Environmental Protection Agency employees obstructed an investigation into the mismanagement that allowed a senior EPA official to bilk taxpayers for nearly $900,000, the EPA Inspector General said in a letter to Sen. David Vitter (R., La.) released Wednesday.
EPA employees threatened Inspector General investigators, refused to cooperate, and handed out non-disclosure agreements to other employees to keep them from being interviewed, EPA Inspector General Arthur Elkins Jr. wrote in response to a request for information by Vitter on the case.
"Over the past 12 months, there have been several EPA officials who have taken action to prevent [the Office of Investigations] OI from conducting investigations or have attempted to obstruct investigations through intimidation," Elkins wrote.
John Beale pleaded guilty in September 2013 to time card and travel fraud spanning two decades and amounting to nearly $900,000 in taxpayer dollars. Beale also spent a total of two and a half years absent from work, claiming he was away on CIA business. He was sentenced to 32 months in prison in December 2013.
After closing its criminal investigation, the Inspector General began an audit of the lack of internal controls that allowed Beale to defraud the agency. That audit has implicated a growing number of EPA officials.
"We are starting to see proof of what we had already suspected: John Beale's time and attendance fraud was the tip of the iceberg at the EPA," Vitter said in a statement to the Free Beacon. "The whole agency seems to be in complete disarray, which is exactly why we need to have a full [Environment and Public Works] Committee hearing on the fraud surrounding this case and other prevalent problems."
In the public version of Elkin's letter released Wednesday, the names of the EPA employees in question were redacted. However, the Free Beacon has obtained an unredacted version of the letter.
The letter identified one of the alleged obstructionist employees as Steve Williams in the EPA's Office of Homeland Security (OHS).
http://freebeacon.com/epa-officials-obstructed-fraud-investi...