Meet Rand Paul's Future Running Mate
Submitted by visible51 on Tue, 06/10/2014 - 23:22
Rand Paul is busy making friends in powerful places.
If supporting Robomney wasn't enough... shaking hands with power brokers like Rupert Murdoch...wasn't enough...shunning Luke Rudowski wasn't enough... well you have to meet Rand's Future Running mate.
By now it should be clear that Rand Paul will do anything to win in 2016....even sell his soul to the federal reserve.
Meet George Prescott Bush
Who's that you say? It's Jeb Bush's son, Named after his Great Grandfather, Senator Prescott Bush.
Here's a photo of Rand with George P. Bush in Texas.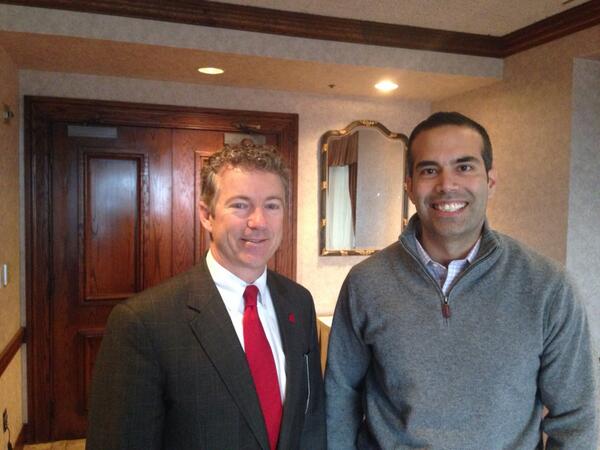 Grab a copy of that photo before its gone...
Related:
http://www.politico.com/story/2014/02/rand-paul-george-p-bus...
https://twitter.com/georgepbush/status/431920437329555456
https://en.wikipedia.org/wiki/George_P._Bush