Researchers Find Major West Antarctic Glacier Melting from Geothermal Sources
Submitted by Texan4Liberty on Wed, 06/11/2014 - 18:25
"Thwaites Glacier, the large, rapidly changing outlet of the West Antarctic Ice Sheet, is not only being eroded by the ocean, it's being melted from below by geothermal heat, researchers at the Institute for Geophysics at The University of Texas at Austin (UTIG) report in the current edition of the Proceedings of the National Academy of Sciences...
Using radar techniques to map how water flows under ice sheets, UTIG researchers were able to estimate ice melting rates and thus identify significant sources of geothermal heat under Thwaites Glacier. They found these sources are distributed over a wider area and are much hotter than previously assumed...
The cause of the variable distribution of heat beneath the glacier is thought to be the movement of magma and associated volcanic activity arising from the rifting of the Earth's crust beneath the West Antarctic Ice Sheet...
According to his findings, the minimum average geothermal heat flow beneath Thwaites Glacier is about 100 milliwatts per square meter, with hotspots over 200 milliwatts per square meter. For comparison, the average heat flow of the Earth's continents is less than 65 milliwatts per square meter."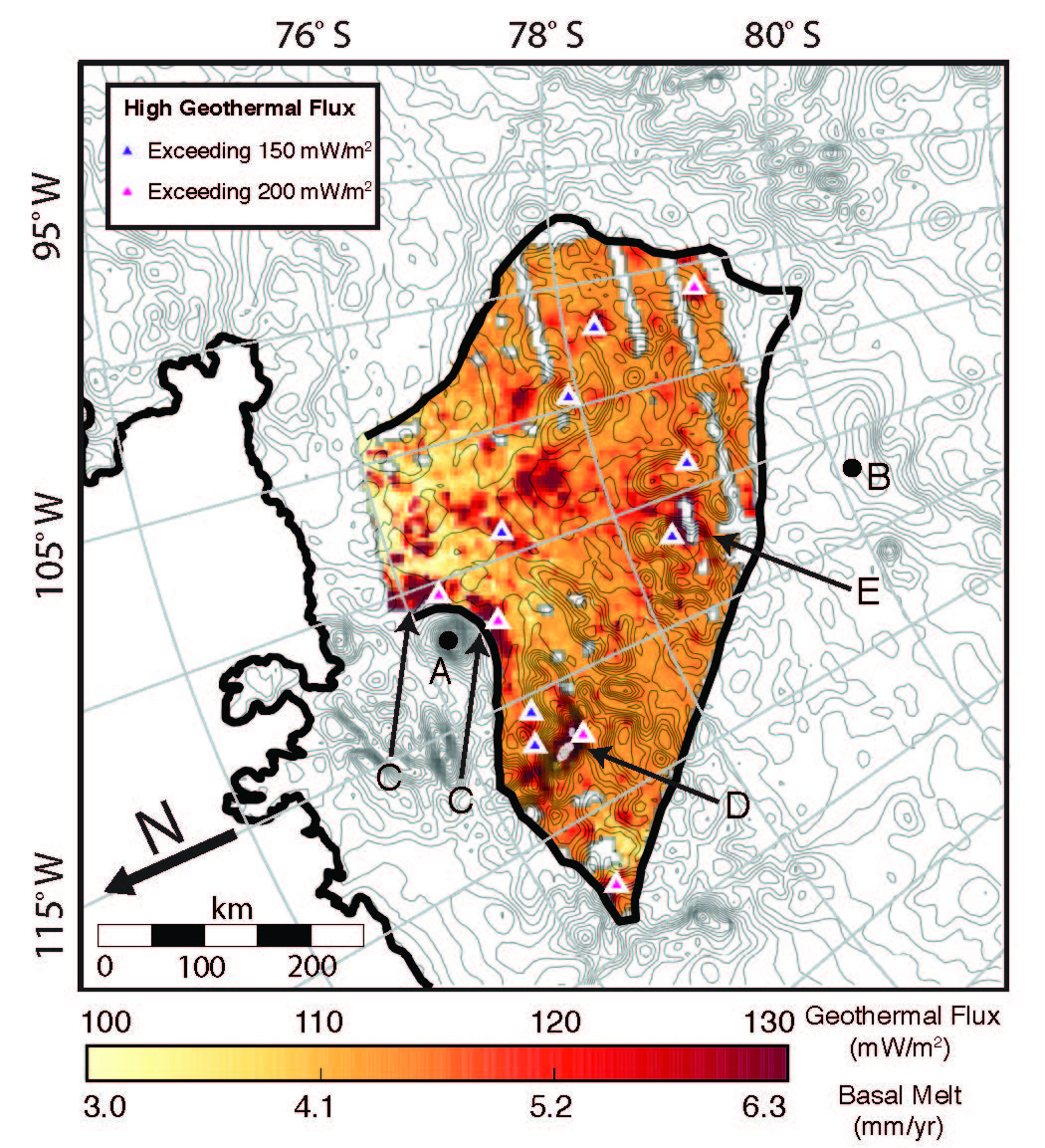 http://www.jsg.utexas.edu/news/2014/06/researchers-find-majo...
Pretty durn interesting...