Daily Paul Gardens: The jrd Edition
Submitted by jrd3820 on Sun, 07/13/2014 - 21:54
My friend's parents have somewhere between 10 and 15 (I always forget exactly how much, but it is in that general range) acres of property. Her Mom is a master gardener and every summer since high school I have spent a lot of time on that property helping with gardening and various landscaping tasks. String-trimming, rototilling, mowing, branch cutting…the whole works. Her parents are getting older and doing a lot less on the land and the past 3 summers they have given me a lot more responsibility and land to work with. This is what I have going on this summer.
First; the flowers.

This picture below is one of my favorites. Two summers ago I began referring to this basket as the basket of death. It had shriveled and died and it was what was thought to be a lost cause. My friend's Mom was about to throw it to the field and get rid of it, but I argued its case and told her I would bring it back to life. And after much picking of the dead leaves, watering, and rotating; it lives!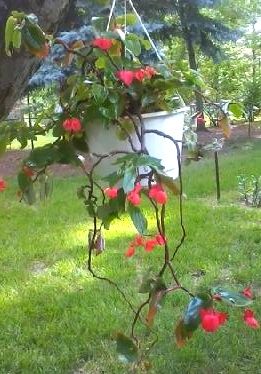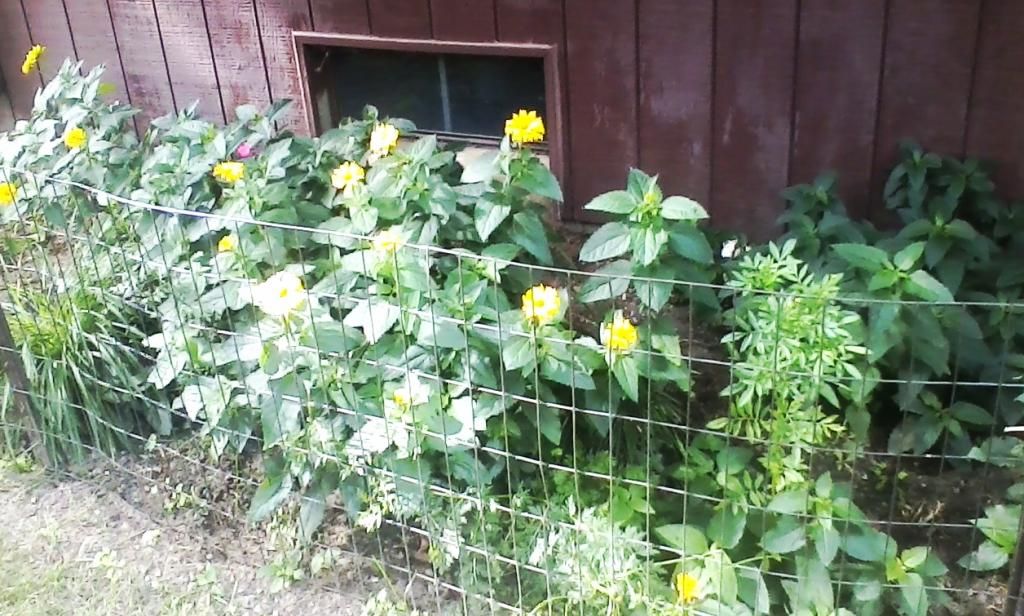 And the roses….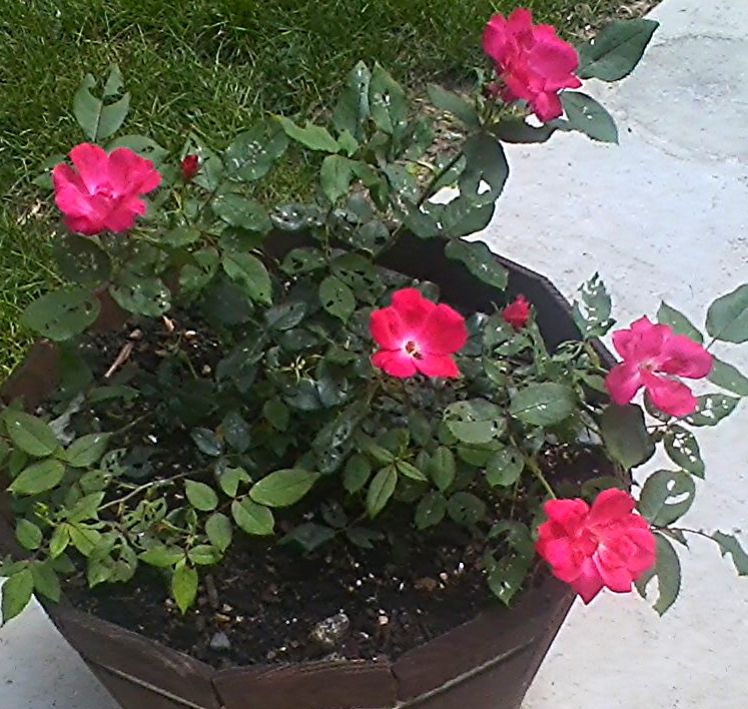 Moving on to the trees. Their property over runneth with trees. Mostly pine trees, a lot of Jack pines. A few elm trees, a black oak or two, a few willow trees down by the pond and these two trees. I helped put the top tree in the ground quite a few years back and I love watching it grow and the bottom one is just cool.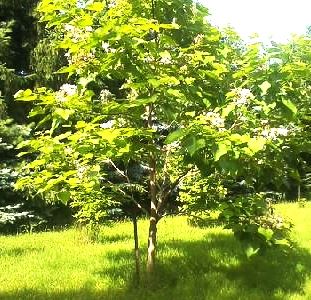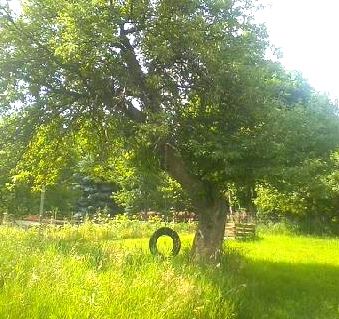 And the actual garden plots. This year we only have two going on, in the past there have been up to 4, but all I can handle is 2 this summer.
The back garden is going to need a lot of tender love and care over the next couple weeks. It got off to a late start and it is in rough shape. However, there is pumpkin, squash, and rhubarb planted back here. I'll update the pics in the fall if everything grows as planned.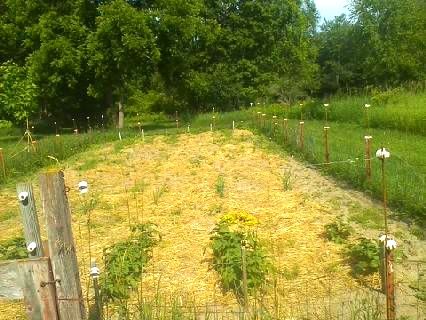 And the front garden has tomatoes, carrots, green peppers, corn, and potatoes.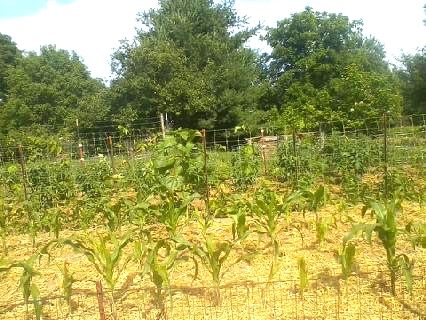 Last summer my friend's mom had heard through the grapevine that putting down straw works as mulch and helps preserve moisture. It worked well last summer, and that is what is all over the gardens. Admittedly we got a really late start this summer, so we will see how it goes.