Ferguson MO militarized cops on streets all day, curfew in effect now. Pics, vids, live stream links
Submitted by Smudge Pot on Wed, 08/13/2014 - 20:26
Interesting couple of days.
"Community leaders" tried to take the streets in a peaceful way today, no reports of major negativity.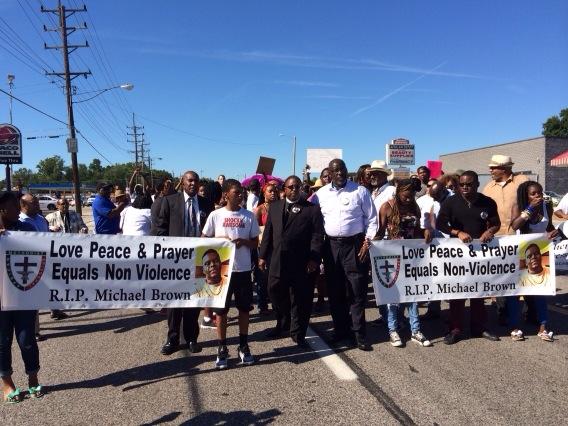 Their fans were there to greet them. In sorta heavy-turnout standard uniform. Note the puffy shirts: they are armored underneath them. However, reports are that cops are respectfully working with protesters.
A new form of street activism is born. For this one you sit down, raise your arms and chant "hands up don't shoot".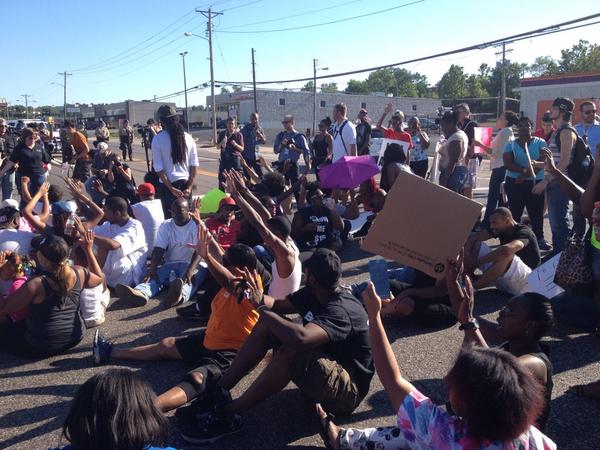 Around this time, "community leaders negotiate a 5:30pm curfew with police". Yeah that's real bright. They just gave police to harass anyone not in their little group after 5:30pm.
So naturally not long after, the guys in the field camo show up with the black guns and the big toys. Community leaders try to mediate.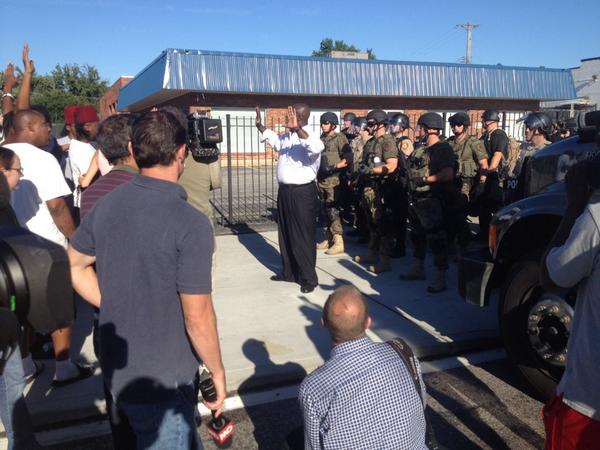 Which is so gonna work. Cause this really continues those good feelings from today.

Catch the guy on the roof with the rifle on the bipod? That's how you maximize your kill ratio in a crowd: gain some altitude on them.
That was nice. Oh what's this?


That's a guy with an LRAD I believe. Accoustic weapon. Military weapon in fact.
Tensions are rising as we speak. I think residents can expect an even more militarized police turnout tonight.
Constant LIVE street reporting at
http://www.reddit.com/live/tdrph3y49ftn/