The Community, The Ark & The MAN
Submitted by J.P on Sat, 08/16/2014 - 12:41
Okay, so the dust has settled a bit, on what have been a few hard days on the Daily Paul community:
- A lot of despair, a lot of hope.
- A lot of frustration and a whole lot of love.
- I'm proud of you guys and girls. A Lot!
It should come as no surprise that many have stepped up, many has donated paper money, silver and bit coins. Others offered time to help repair this "old house", while still other started a small auction, though the site was never set for sale :-)
I personally only intended to share some thoughts with you, that was my personal mission on this Ark. Some history; some perspective. Often the best perspective can be found from a distance. I have followed you guys from a distance for years, and learned so much.
This was to be my humble contribution. A few are still unwritten, but the last couple of days, I have not had peace to continue writing. The Ark has had some tough days of weather. I know we have all felt it.
I had no intentions of contributing other my perspective, and I do have very little to give.
However,
Michael, you have a special place in my heart, more so even, than the rest of the community (and that says quite a bit). All the hardship you have endured, while trying to keep this community floating, all the time and effort and love you gave. What a guy!
I will contribute to Michael, not the site. I went out digging in my garden, up with the treasure chest, found 3 Ounces of something that resonates:
Liberty Silver 2009: The COMMUNITY
Liberty Silver 2010: The ARK
Liberty Silver 2011: The MAN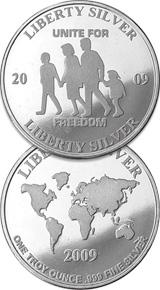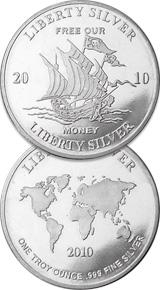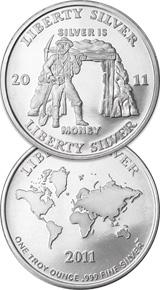 Posted today... From an ocean away, with a sea of LOVE!
Yours truly.
Ps. Continue reading here: http://www.dailypaul.com/324088/daily-paul-summer-2014-fundr...