art
Submitted by Shagan Overman on Sat, 10/01/2011 - 05:39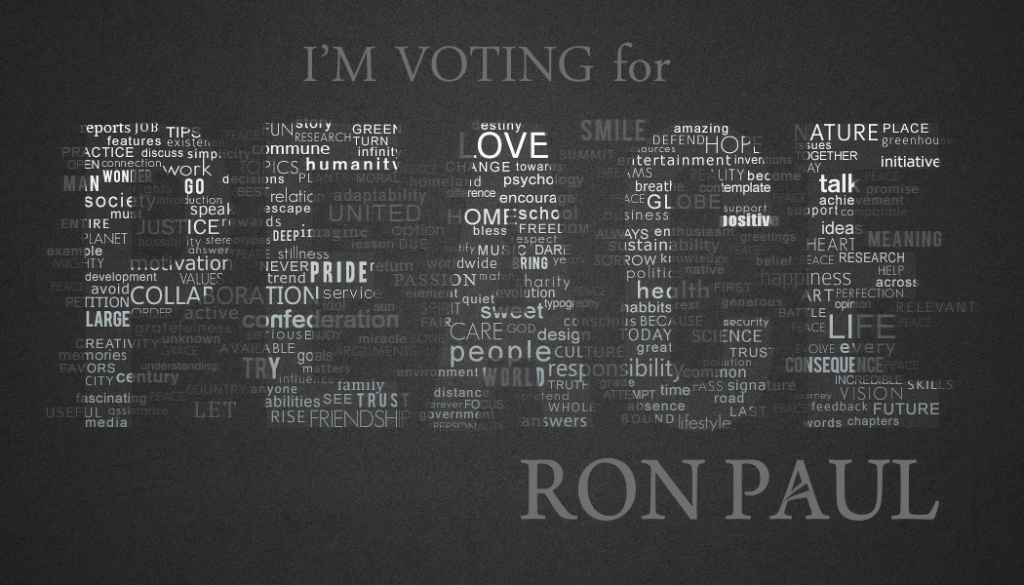 With thousands of Meetup.com groups dedicated to showing their support on the streets these are great to have in your pocket if you are in an active community yourself.
Get off Youtube and forums where you are just preaching to the choir. Get involved with spreading Dr. Paul's message to people who might not have been made aware. Help more people have their "Ron Paul Moment".
Submitted by CarlBork on Tue, 09/13/2011 - 23:38
Stopping in to share my page with my Ron Paul Painting I did available in poster prints. Be sure to check back to see new designs including a "Ron Paul: Champion of the Constitution" version.
http://carlbork.com/champion.html
Thanks for taking a look!
:-)
Submitted by flynndidy on Tue, 09/06/2011 - 01:01
I made this video because I didn't feel like I did a good enough Job reaching out and spreading the message of Ron Paul in my first video..so here it is...The NEW and Improved... RON PAUL SPRAY PAINTING...I hope all you Dr. Paul supporters enjoy!